Curious where to begin?
Get A Free Estimate

BEFORE & AFTER PRESSURE WASHING MAGIC
PRESSURE WASHING AUGUSTA, GA
Your house is one of the biggest investments you'll make in your lifetime. Pressure cleaning is one of the most affordable ways to increase your home's value as well as restoring and extending its life, while improving your homes appearance. Pressure cleaning your home's exterior, deck, or driveway is an inexpensive face lift that not only cleans up the built up dirt, grime, and mold but it also helps your home look like new again. When it comes to cleaning the outside of your house, your deck, sidewalk or business let the professionals take care of it for you.
Many homeowners are under the impression that they need pressure washing services once a year, after pollen season. While this is certainly a great time for pressure washing to happen, it may not be the only time of the year it is needed. Those who live in humid climates, stormy environments and near lots of leafy trees may require pressure washing more often, in order to combat the growth of destructive mold, mildew and algae. Not only are these growths unsightly, they can also be damaging to exterior surfaces, and even dangerous (green algae is slippery, black mold is toxic).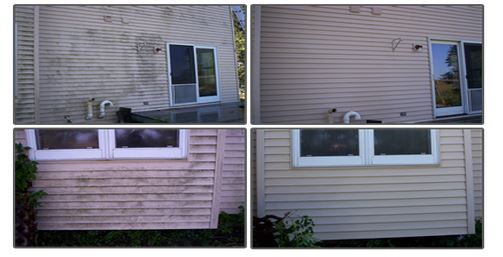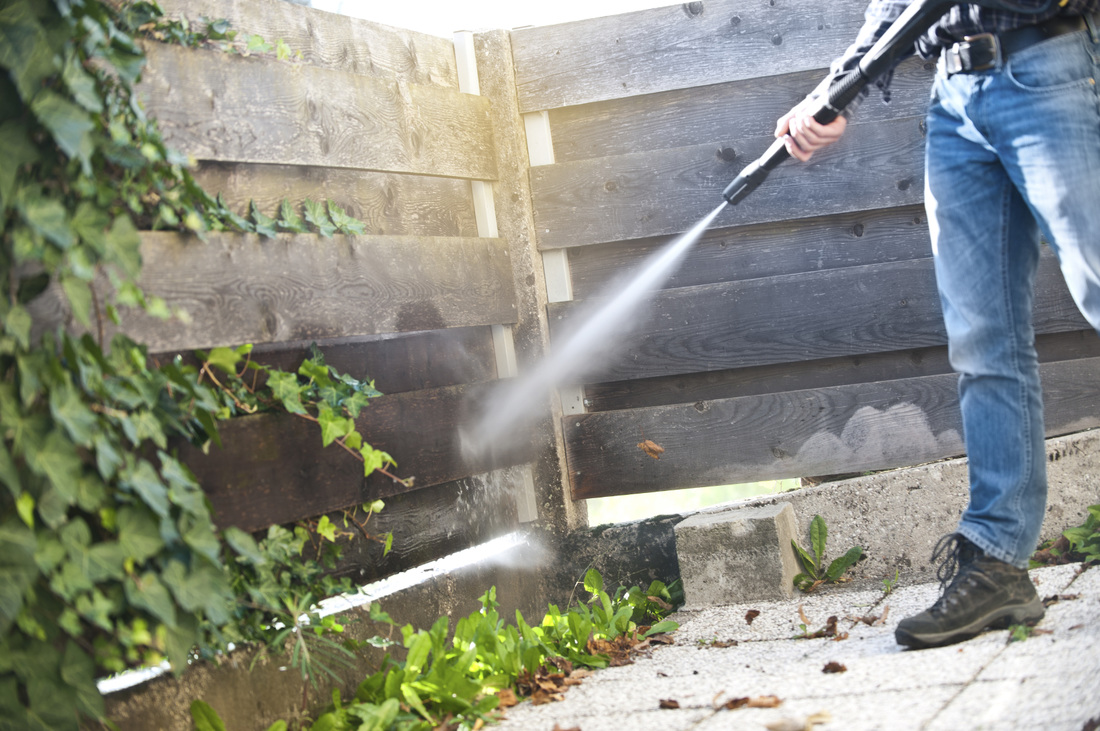 The term "pressure washing" is actually a misleading title for the service that we provide to homeowners. When we wash the exterior of your home, office or other property, the amount of pressure that we use is comparable to that of a garden hose. The water is basically an agent for the gentle, yet effective soap cleansing solution, as this is what really breaks down the dirt and growth on your exterior surfaces. In fact, the solution that we use is so gentle that it can safely clean patio furniture, fences, decks, driveways, rock and stone surfaces and even children's outdoor play sets.
It is our goal to be your preferred provider of residential and commercial pressure washing services, and your satisfaction is of utmost importance to us. Our job is not complete until we know that you are thrilled with the results of our work. If you are unable to be present during the appointment, we will return to your property if there is anything we missed. Please call us soon to schedule an appointment.