Curious where to begin?
Get A Free Estimate
before and after HOME IMPROVEMENT:
Home Repair and Paint
BEST HANDYMAN IN AUGUSTA
It is impossible to list every improvement that Clean 'N Brite can accomplish for your home. If it is on your list, Craig and Amy will get the job done. Take a look at the services below to view a few of our handyman capabilities.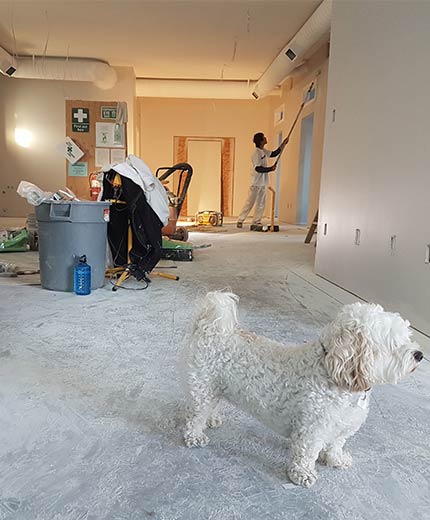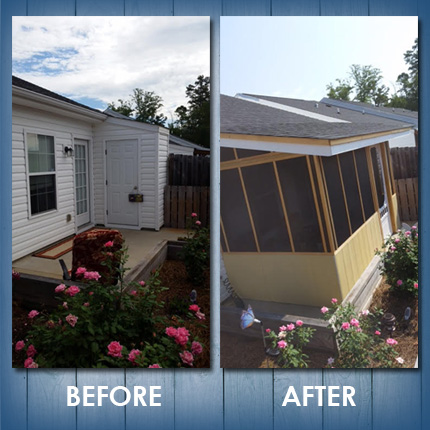 before and after HOME remodel:
Screened In Porch Addition
THE BEST REMODELING SERVICE IN AUGUSTA
Your house is one of the biggest investments you'll make in your lifetime. Most people remodel their kitchen or bathrooms once in a lifetime, so we make it a rewarding experience for all of our clients. We will help you make sense of it all, and help you through the process, making sure your kitchen or bath is practical and aesthetically pleasing.
In-Home Consultation
A CNB Representative visits your home and assesses the project. We will take rough measurements and pictures, so we can write a more accurate quote. At the same time, we will answer any questions you may have and discuss some budgetary numbers.
Compile Estimate
CNB will take the information discussed and work to prepare a detailed estimate. We will most likely exchange feedback and revisions via email to get the project just right for you. This can take up to a week. Once this is done we will provide a realistic price within your budget.  Once an agreement has been reached we can start planning.
Planning Begins
Should you elect to proceed; a preliminary agreement will be signed and a down payment of $1,000 will be collected. You will be provided with information and worksheets to make your design selections.
Pre-Construction Conference
All material will be selected and ordered at this time to prevent delays. We make sure everything is ordered and, in our warehouse, before we open up your space. This means less time that your home is under construction and a more efficient construction process for CNB. We will sign an easy straight-forward final agreement and collect an additional down-payment of 50% of the project. CNB will also organize all information needed to obtain a building permit. Once the permit is issued a project start date will be confirmed.
Project Begins
CNB will coordinate all employees or trades to be used on your project. We will also contact and meet with all Building Officials (inspectors) for each required inspection and quality control. During the building process all employees and trades are required to maintain a clean job site for safety and respect to the homeowner living conditions. Additional payments are to be made as the project progresses.
Typical Project Timelines
Bathroom Remodel: 3-4 weeks
Kitchen Remodel: 8-10 weeks
Additions and Larger Projects: 8-12 weeks
Post Construction
Walk through your project and make a list of necessary adjustments, known as a punch list. If you're unsure about something, ask us if it is normal. It's best that this is brought up during the final stages of the project not after it is complete.
After we have completed your project, we schedule a meeting to review the process and project. We truly want to know our clients' opinion, what works and how we can improve. We will collect the final payment at this meeting.