We are living in unprecedented times, to say the least. Many homeowners are finding themselves at home more time than they could have ever imagined. That has spurred some motivation to get home projects done. Undoubtedly, there are things you can do on your own, and others you can't, but hiring someone can be costly. Economic conditions are very uncertain, and as such, price is a major factor in deciding which contractor to hire. But although it has to be a part of the equation, it shouldn't be the only factor. Unfortunately, you get what you pay for when it comes to remodeling contractors. And finding out that cheaper isn't always better can be a very expensive lesson, especially when it comes to being licensed and insured. If you aren't diligent about knowing the facts, hiring the wrong person can lead to an economic disast
Verify That They are Licensed and Insured
Unfortunately, it doesn't take very much for someone to label themselves as a "contractor". There are, however, licenses that need to be maintained to practice in certain states. You must make sure that whoever you hire for your renovation project has both the knowledge and the skills to know about things like structural integrity and building codes. If a contractor doesn't have the proper license to operate, then whatever work they do will not be covered. So if there is a problem, it will befall you to pay the expense of undoing and redoing it. So your cheap project may become anything but inexpensive if you hire the wrong company. In fact, if your contractor doesn't do it correctly, it can cost you everything!
Verify Workers Compensation Insurance
Contractors are required to carry certain insurance coverage to ensure not just their work, but the safety of their employees. When you have someone work in your home, they should be covered with workers' compensation insurance coverage. If they don't have it, then you guessed it… if they should be injured on the job, it will go against your property insurance. And if the contractor you hired doesn't have the right type of coverage or enough, then it can end up becoming your responsibility. That will not only raise your homeowners' insurance rates; it will cause you a whole lot of headaches for a long time while things are being resolved. It isn't just enough to ask if they have the right type of workers' compensation coverage, ask for proof. If they are credible, they should have a copy for you on hand.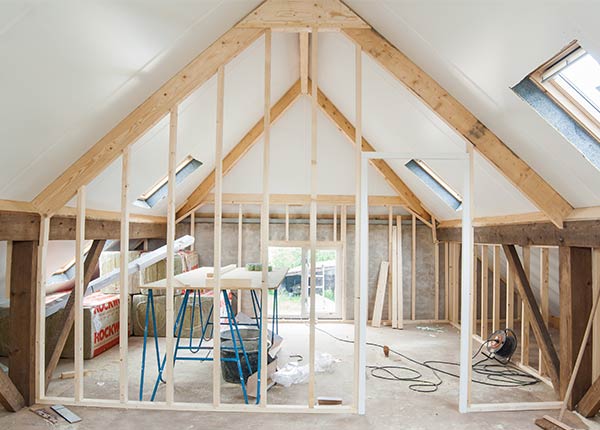 General Contractors Being Licensed and Insured is a Must
Although the hope is that everything goes as planned, and the work is completed with expertise, there will be times when a job doesn't go as planned. When the unexpected happens, and the damage is extensive, who pays? Contractors are required to have insurance for their work and craftsmanship. When a job goes wrong due to a mistake, your contractor should have the insurance to be able to fix the problem. If they don't, they probably won't have the resources or money to undo whatever was done, and, again, it will bounce to you, the homeowner, to repair. In some instances, that could be thousands to hundreds of thousands of dollars. Find a contractor who is licensed and insured so that you have the assurance knowing that if something should happen, it can, and will, be fixed.
The adage "You get what you pay for" persists throughout time because it is a tried and true fact. And the construction industry is not exempt. Insurance and licensure is not an inexpensive thing for contractors who are diligent and care about covering both themselves and you. So one way that disreputable home renovators can offer their services for cheaper is to forego the protection of license and insurance that is so imperative to keep everyone safe.
Before you hire any renovation contractor for your home improvement project, trust, but verify that they have all the necessary documents to prove that if things go wrong, you are both safe. At Clean 'n Brite we ensure that we work with the utmost coverage and integrity. We understand that sometimes things can go wrong, and we make sure that you are covered in the slim event that they do. Contact us to discuss your home renovation project today!
License: #RBQA006366